Can Men Wear Pearls?


Pearls
have long been associated with luxury and sophistication.
While traditionally worn by women, the boundaries of fashion are now being pushed.
Men are embracing the elegance of pearls in their jewelry choices
, we'll
show you how men can confidently incorporate them into their style.


How to Care for and Maintain Men's Pearl Jewelry:
Clean pearls with a soft, damp cloth after each wear to remove any dirt or oils.
Avoid exposing pearls to chemicals, like perfumes or cleaning agents, as these can damage their luster.
Restring pearl necklaces and bracelets periodically to ensure the silk or nylon thread remains strong and secure.


Addressing Common Misconceptions About Men Wearing Pearls:
Some people might associate pearls with femininity or think they are only suitable for women.
However, men have worn pearls throughout history, and the modern fashion world is becoming more inclusive and diverse.
Men's pearl jewelry can be a sophisticated and versatile addition to any wardrobe, transcending traditional gender norms.
So.. Yes, men can wear pearls!
With a rich history and symbolism, pearls offer a timeless and elegant touch to any outfit. Men's pearl jewelry, like our Pearls Chain 6MM, Baroque Pearls Chain 7MM, Smiling Pearls Bracelet, and Mushroom Pearls Chain, are versatile and stylish options for those looking to incorporate pearls into their wardrobe.
By following our tips and breaking free from misconceptions, you can confidently wear pearls and showcase your unique style.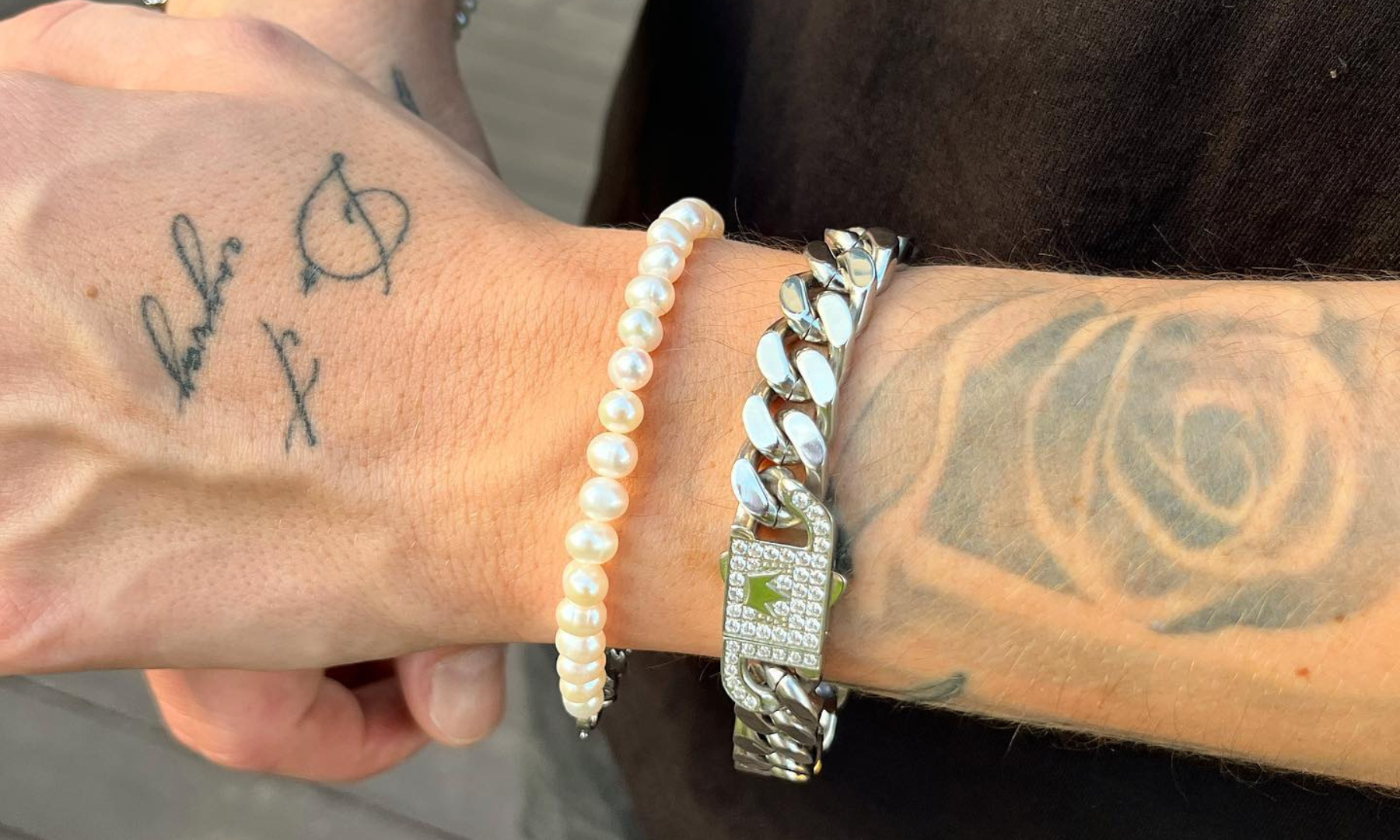 Choosing the right jewelry for my outfit
Jewelry is a powerful tool for elevating any outfit, but choosing the right pieces can be challenging. Choosing the perfect outfit can be very frustrating and time consuming since there are so m...
Read more