The Top Jewelry Trends You'll See in 2023
You guys, we're excited to share the need-to-know jewelry trends predicted for 2023! As luxury jewelry designers, we're already obsessed. These are the gorgeous styles we just can't get enough of right now.
Vibrant Colors
Jewelry is about to get seriously colorful in 2023! Think rich emeralds, sapphire blues, and vibrant jewel tones. Our designers are completely crushing on rubies and emerald colored Cubic Zirconias. Bold colored stones in rings and necklaces make any outfit instantly more fun.
Stacked Style Statements
Mixing and layering jewelry is how you show off your personal flair! Stacked rings, layered necklaces, and multiple bracelets—the options are endless with bundles. We love helping you curate chic combinations of our interlocking bracelets and stackable bands. It's an effortless way to give off chill boho vibes or go full glam.
Vintage Glamour
Classic retro jewelry gives us heart eyes every time. Those delicate tennis bracelets, bold rings, dangling earrings... all so timelessly gorgeous! Vintage shapes and details add a touch of sophisticated nostalgia. We predict this trend will keep growing as people rediscover the beauty of the past.
Everyday Elegance
While statement pieces are fun, we also adore effortless elegance! Simple rings, dainty necklaces, and stud earrings polish off any outfit. These minimalist essentials transition seamlessly from workdays to weekends. We anticipate demand for jewelry that works hard from boardrooms to brunch dates!
The Manique team can't wait to show off our on-trend 2023 collection that we know you'll fall for. Let us know which jewelry trend speaks to your personal style! In the meantime, check out our newest arrivals.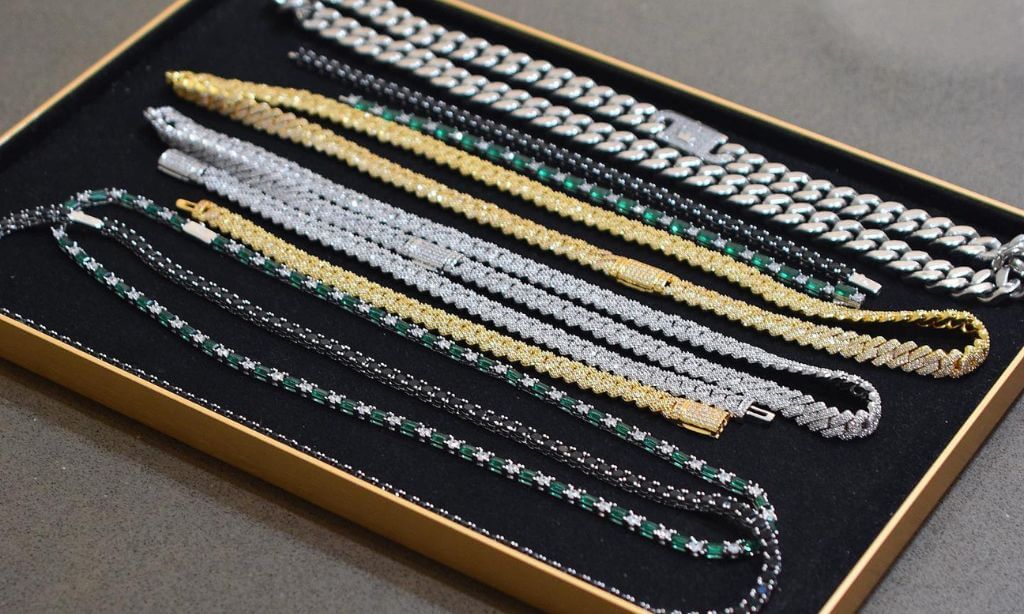 Iced Out Chains - The Complete Guide
Iced out chains have become a statement staple, thanks to their dazzling rows of light-reflecting stones. This in-depth guide from luxury jewelry brand Manique will explore everything you need to ...
Read more
The Complete Guide to Rope Chains
Discover the world of rope chains - the versatile jewelry staple renowned for its intricate braided design. This in-depth guide from luxury jewelry experts at Manique covers everything you need to...
Read more